BURGER KING MEXICO/GLOBAL
FOOD COMA
These Burger King customers got caught sleeping after eating burgers and now they're in the brand's ad campaign.
AWARDS
The One Show 2020 Shortlist (Print)
The One Show 2020 Shortlist (Poster)
Silver Ojo de Iberoamérica 2019 (Print)
Bronze Ojo de Iberoamérica 2019 (OOH)
Creativity Top 5
Adweek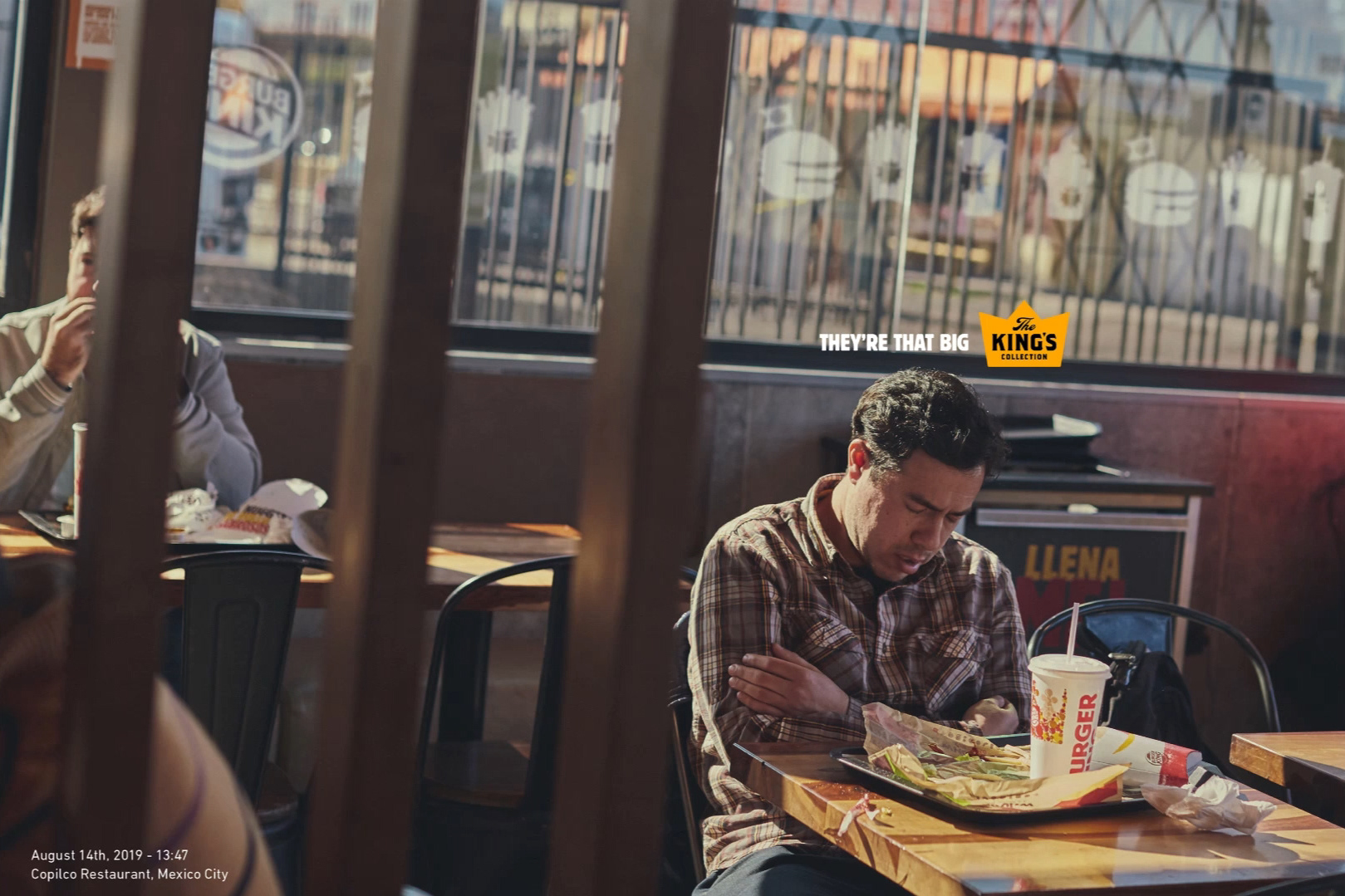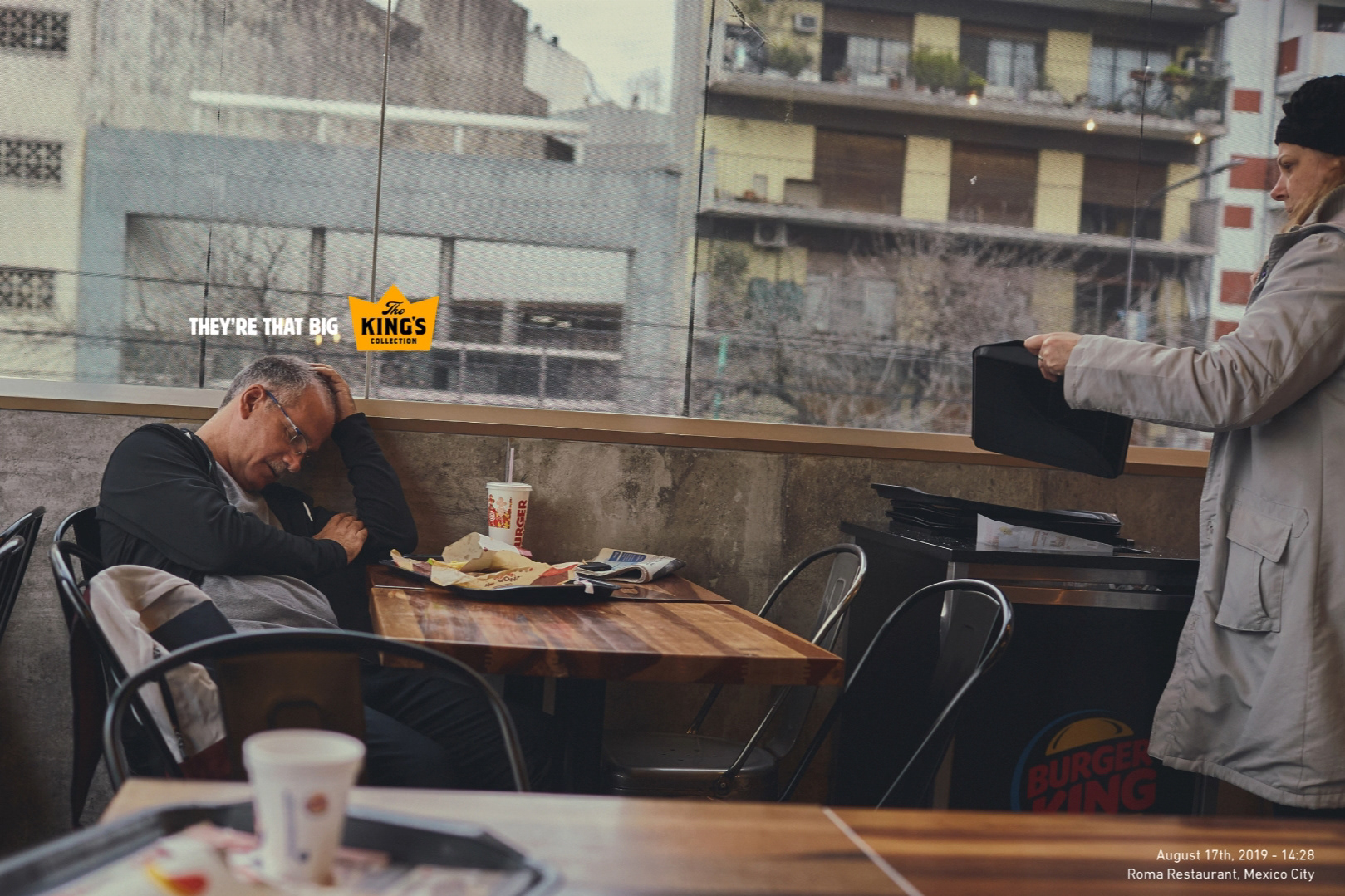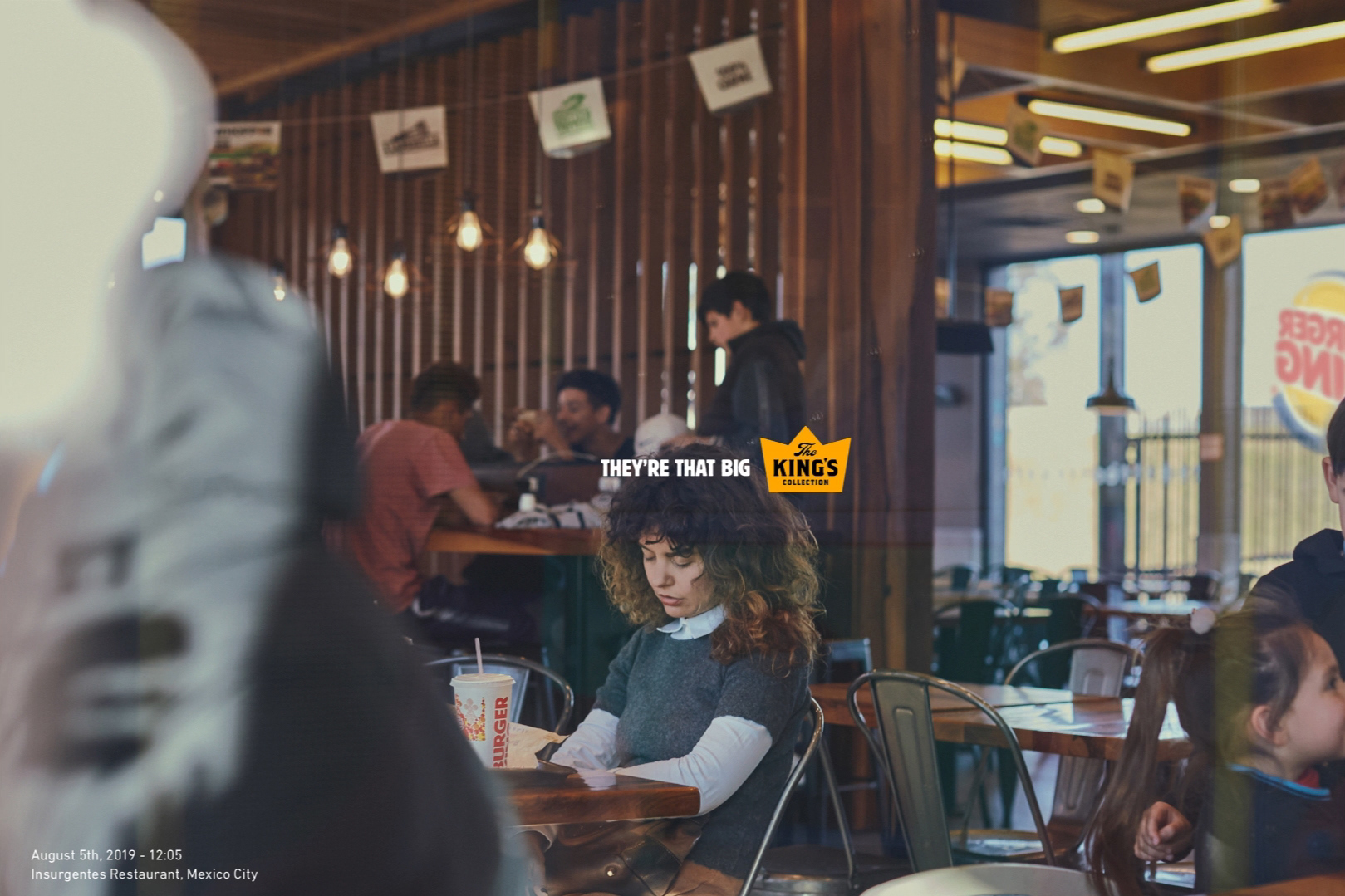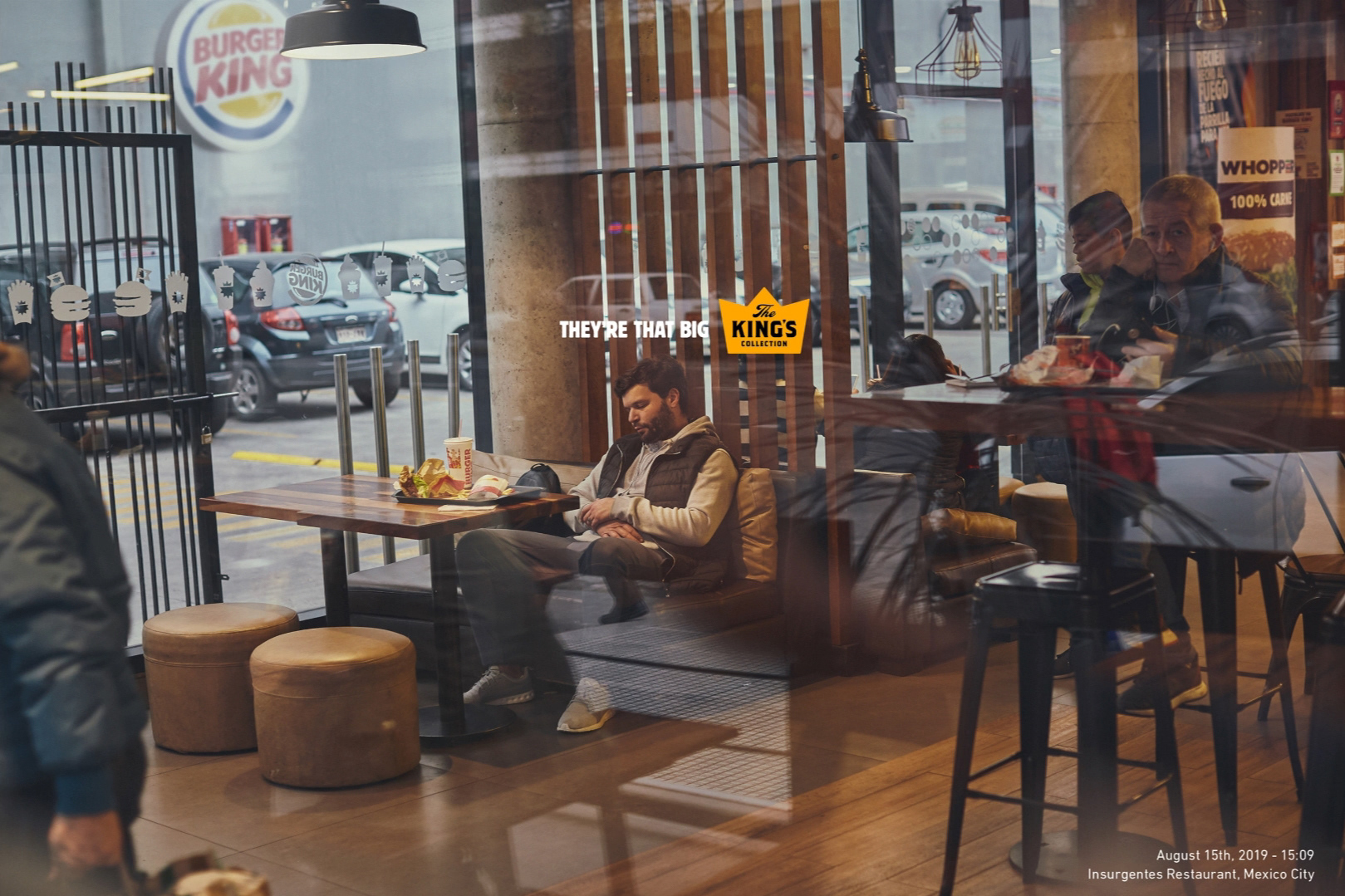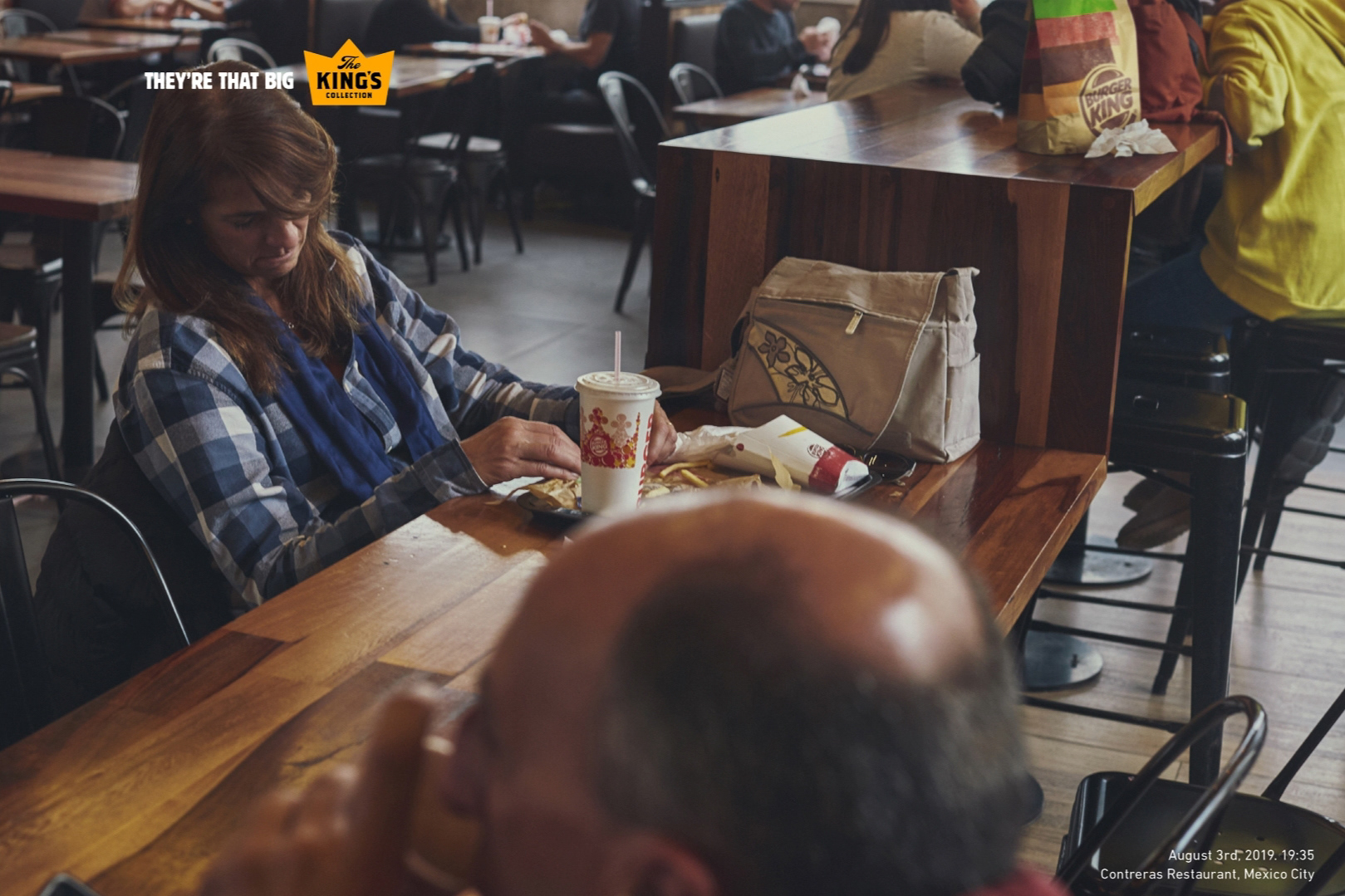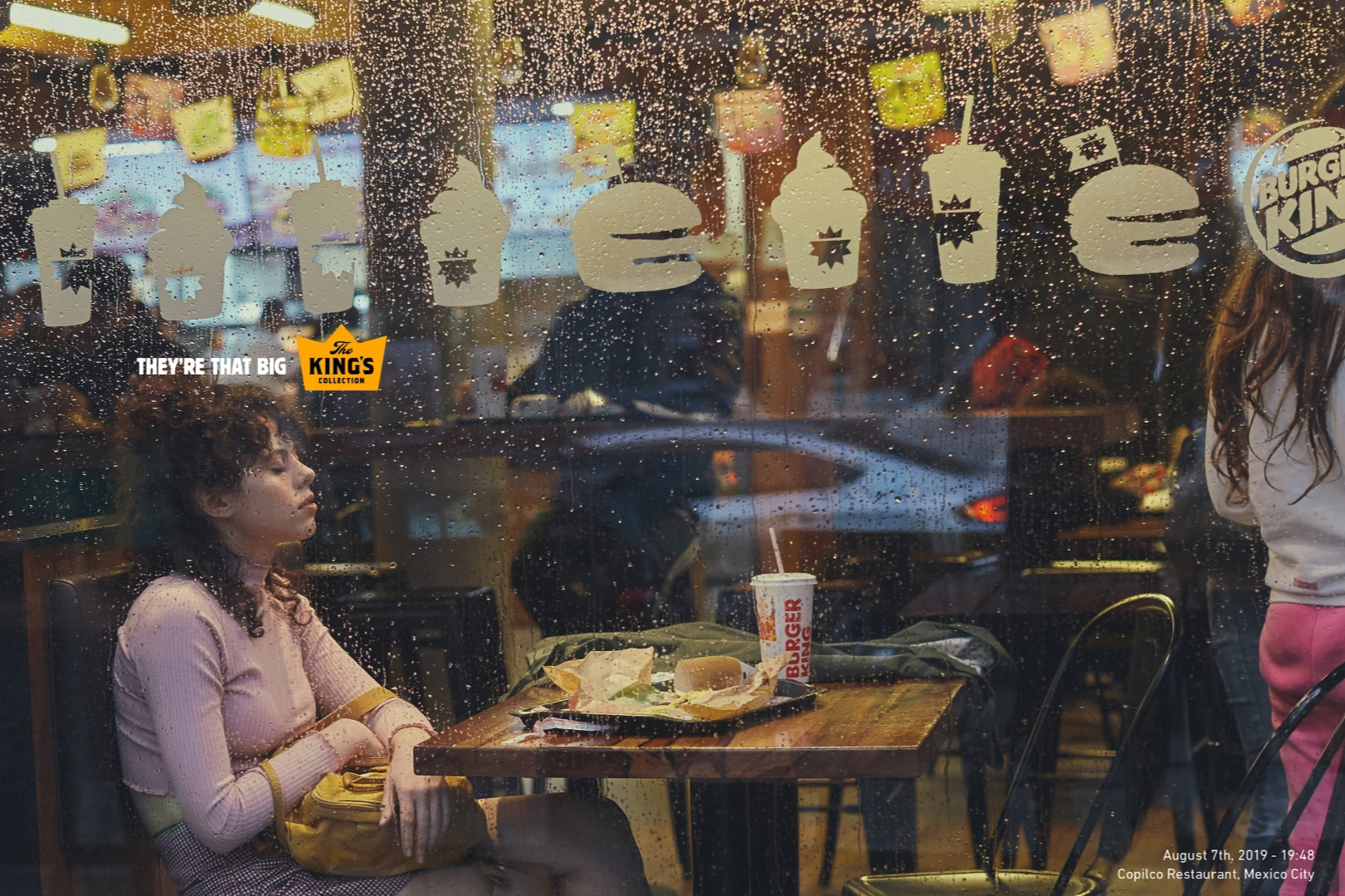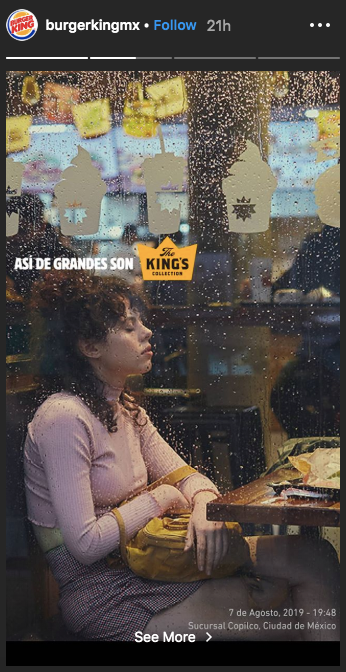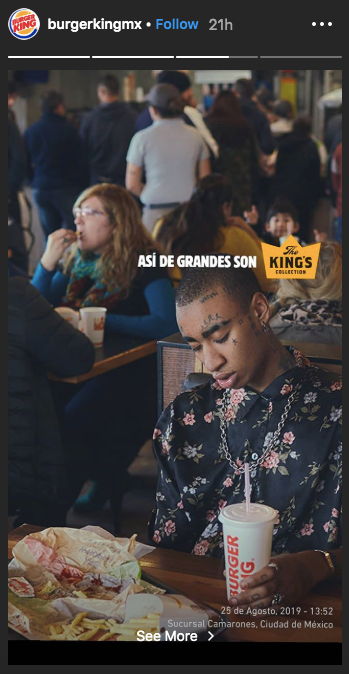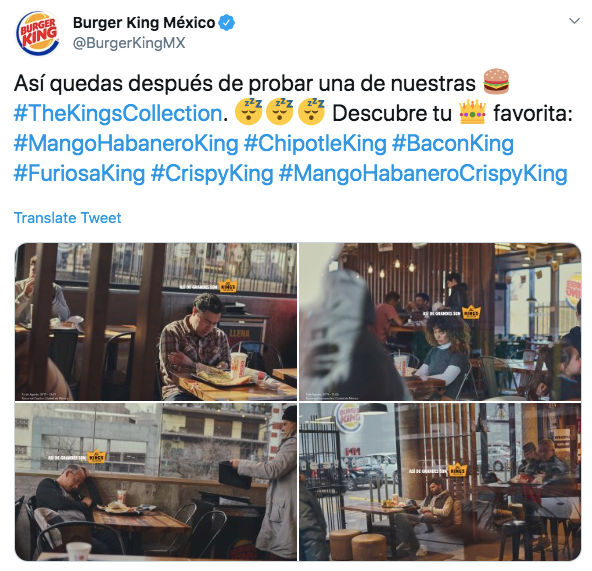 Credits
Agency:
We Believers. CCO: Gustavo Lauría; ECD: Patricio Elfi, GCD: Santiago Luna; CWs: Santiago Luna, Gustavo Lauría, Ricardo Chuecos, Jose Benítez; AD: Patricio Elfi; Head of Art: Diego Grandi; Head of Production: Marcia Jaes; Head of Client Service: José Quijano; Account Supervisor: Juan Cano; Creative Coordinator: Lupita Alvarez, Rocio Fernandez Sasso. 
Production Company:
Hello Crudo. Director: Javier Obando; Executive Producer: Diego Huesca: Casting: Josefina Cuneo.
Retouch Studio:
Guido Urrutia.
Client Leadership:
Fernando Machado, Marcelo Pascoa, Alexandre Antonello, Pedro Barbosa Bruno Cardinali, Miguel Angel Amezquita Sandoval.