SMELL-O-THON
GAIN LAUNDRY
For Gain's Lollapalooza integration, we made people smell each other. Congrats to the team. See you all in hell. 
We also created a sensorial print experience where within an illustrated concert,
one fan smelled different from the rest by smelling like Gain detergent.
(Scented varnish printed on him). Illustrated by eBoy.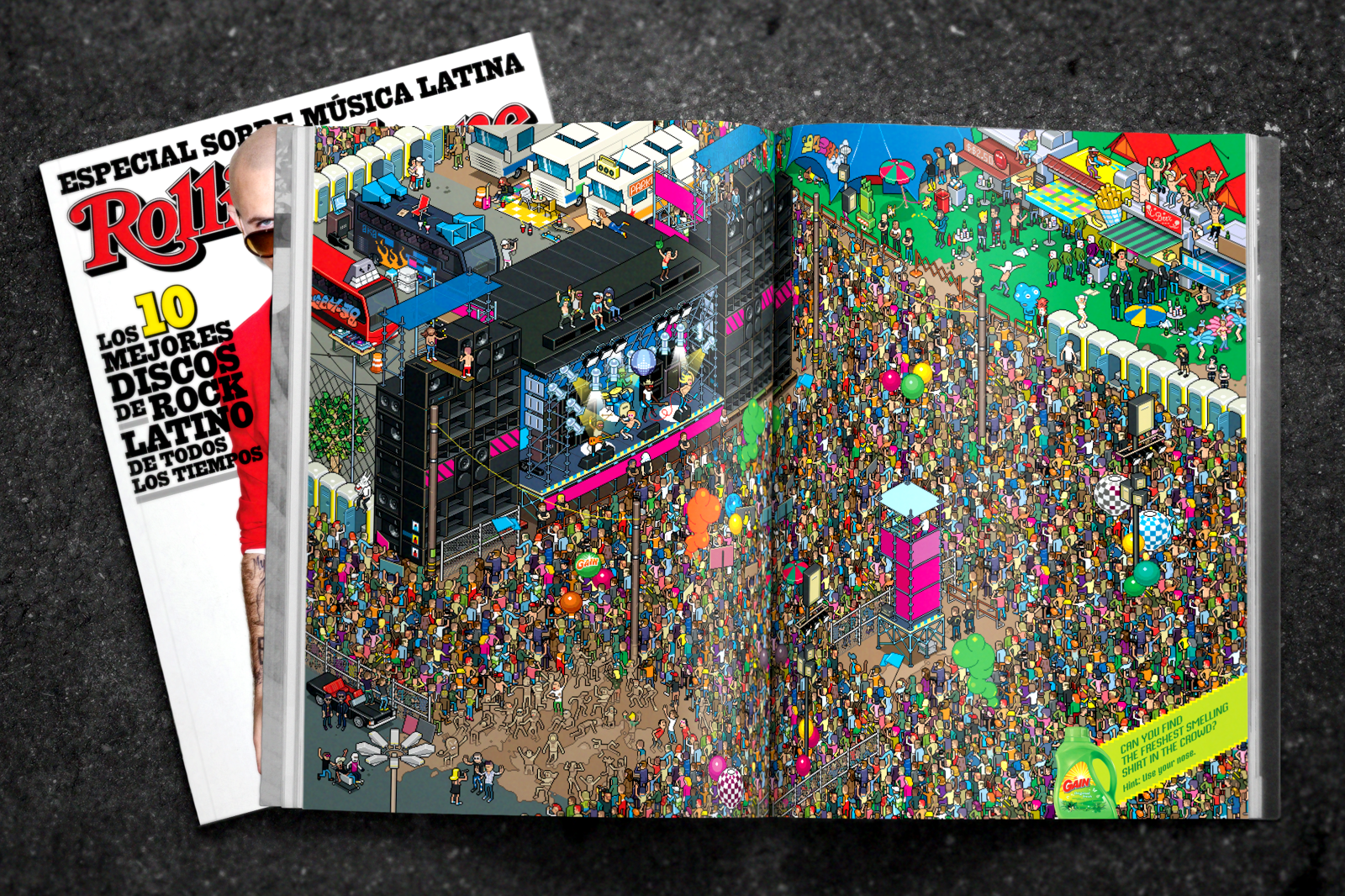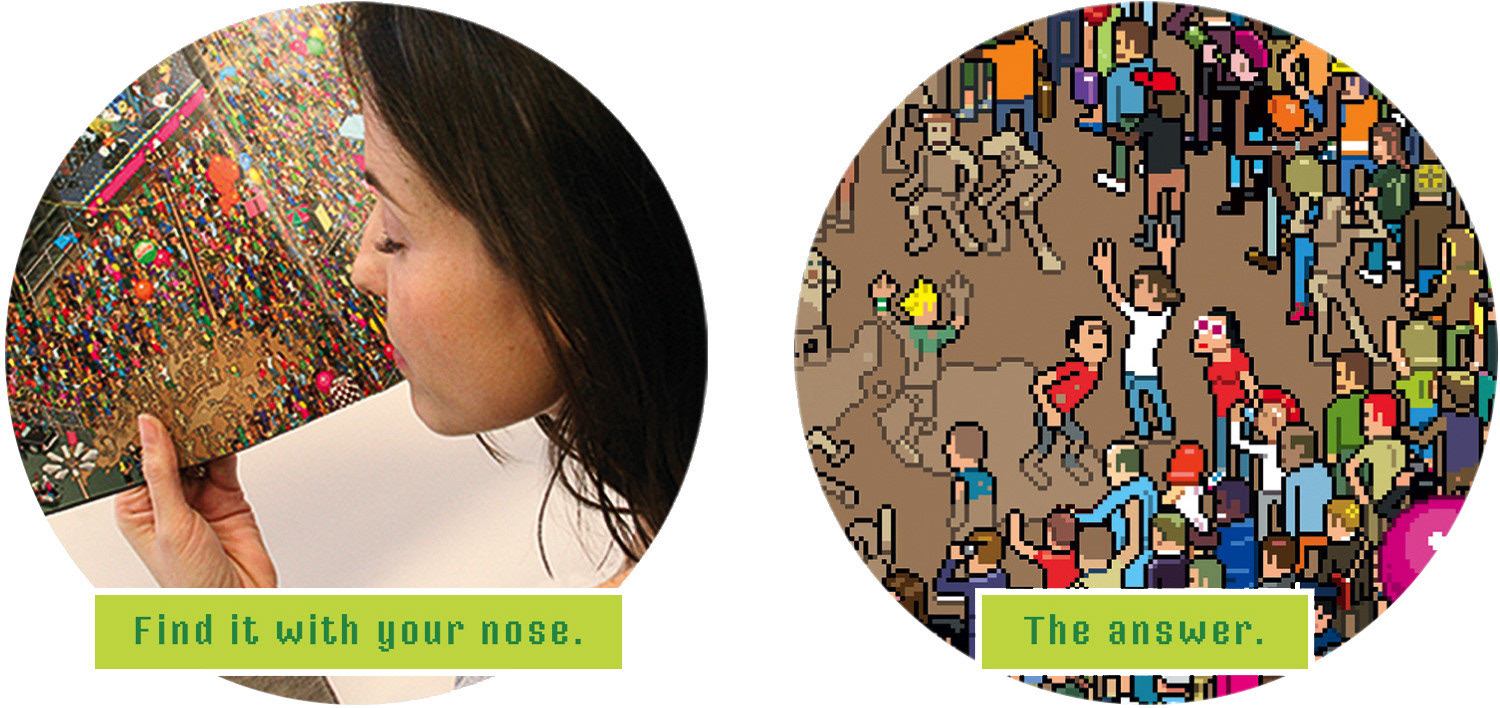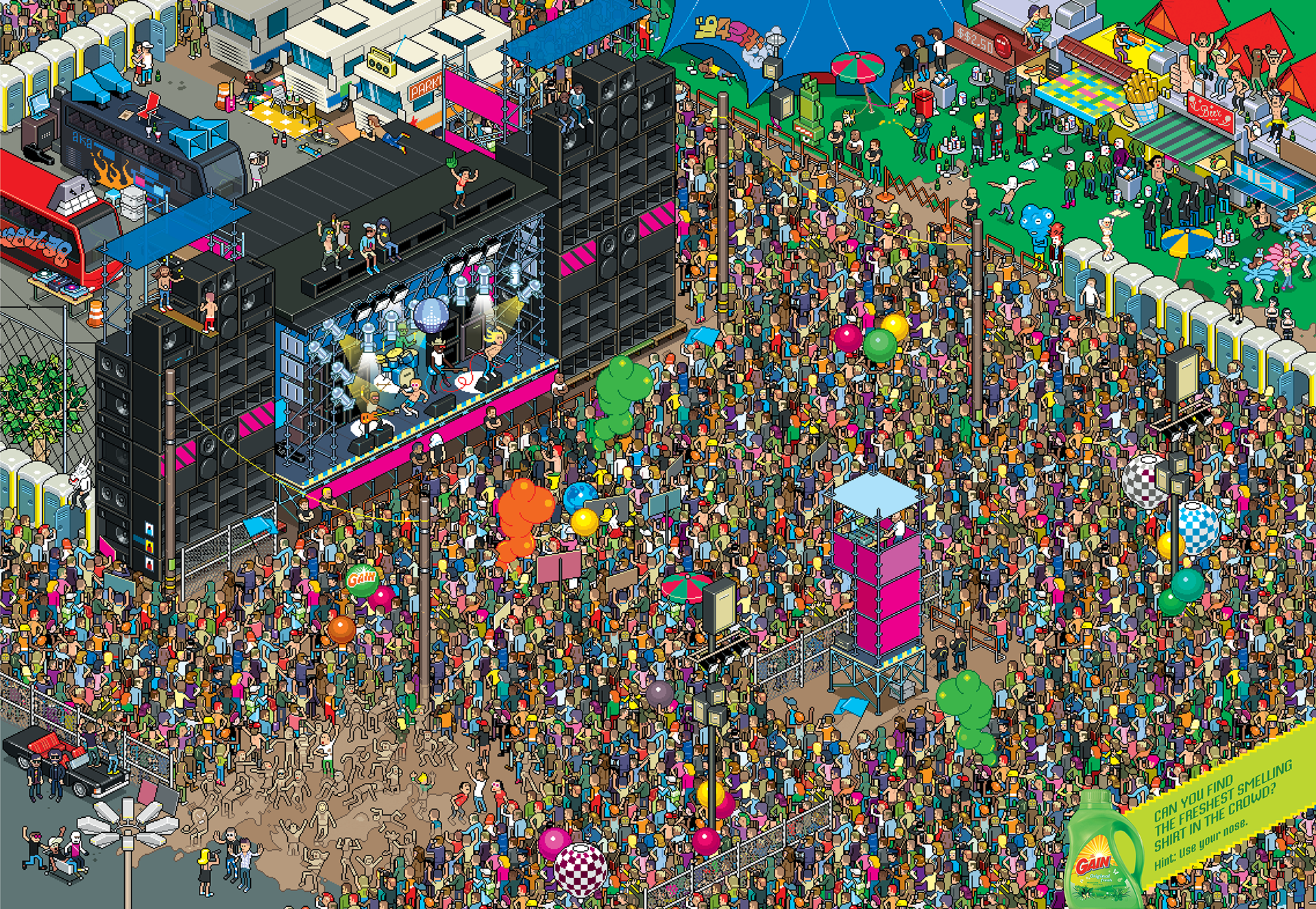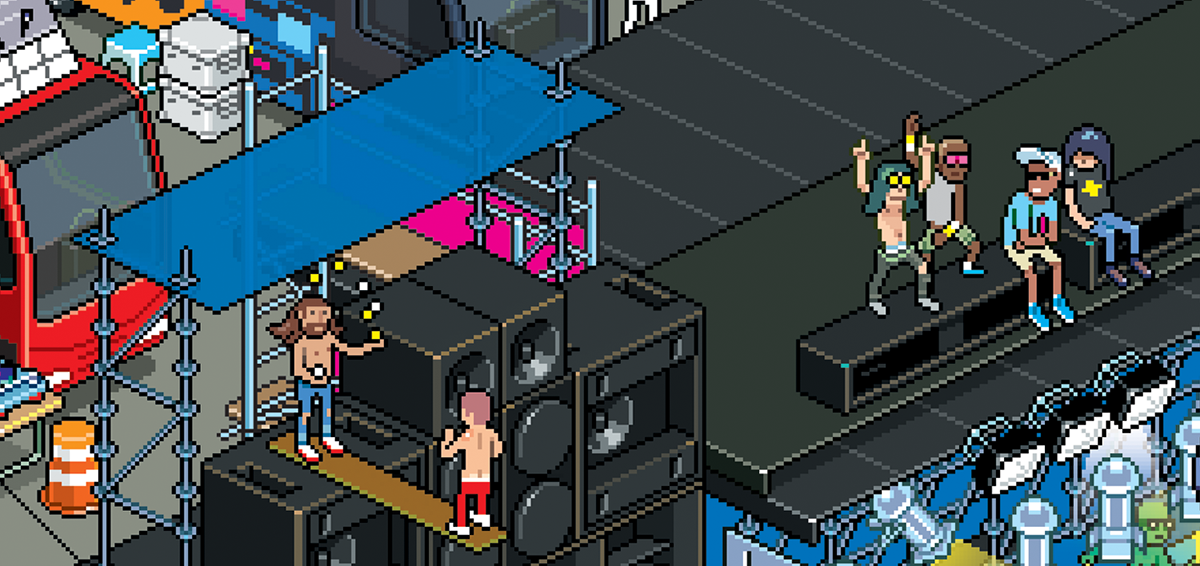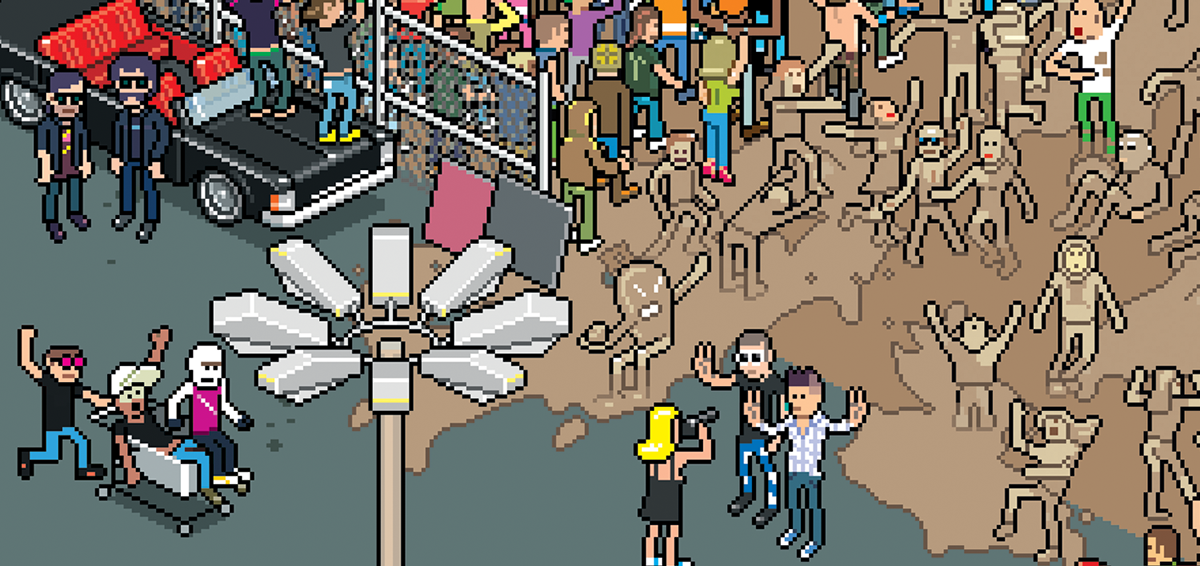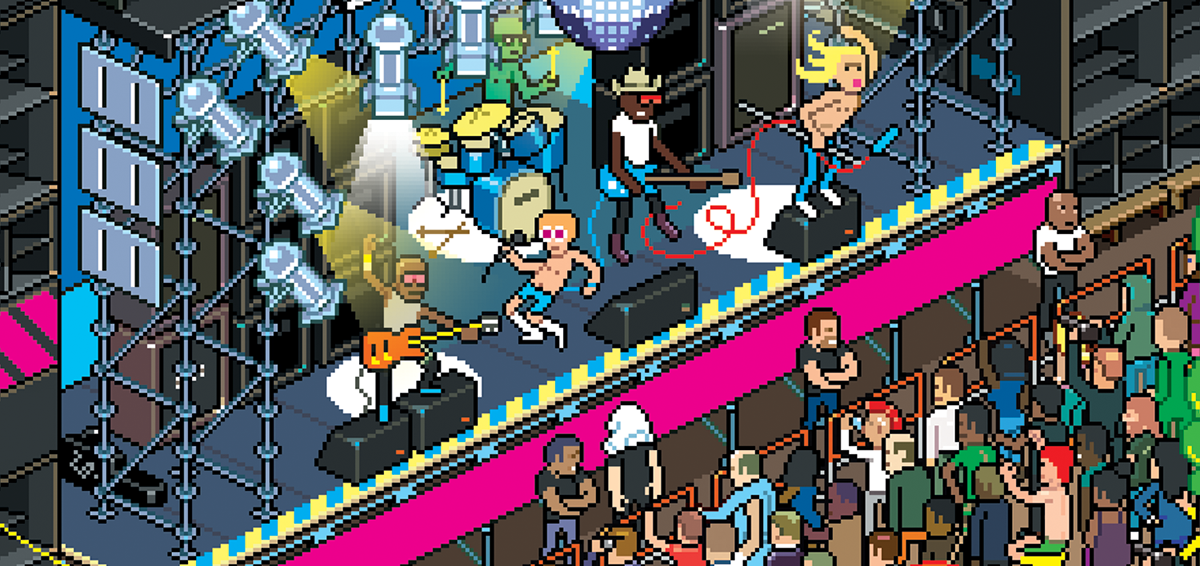 Print
How many happy foot claps can you find?